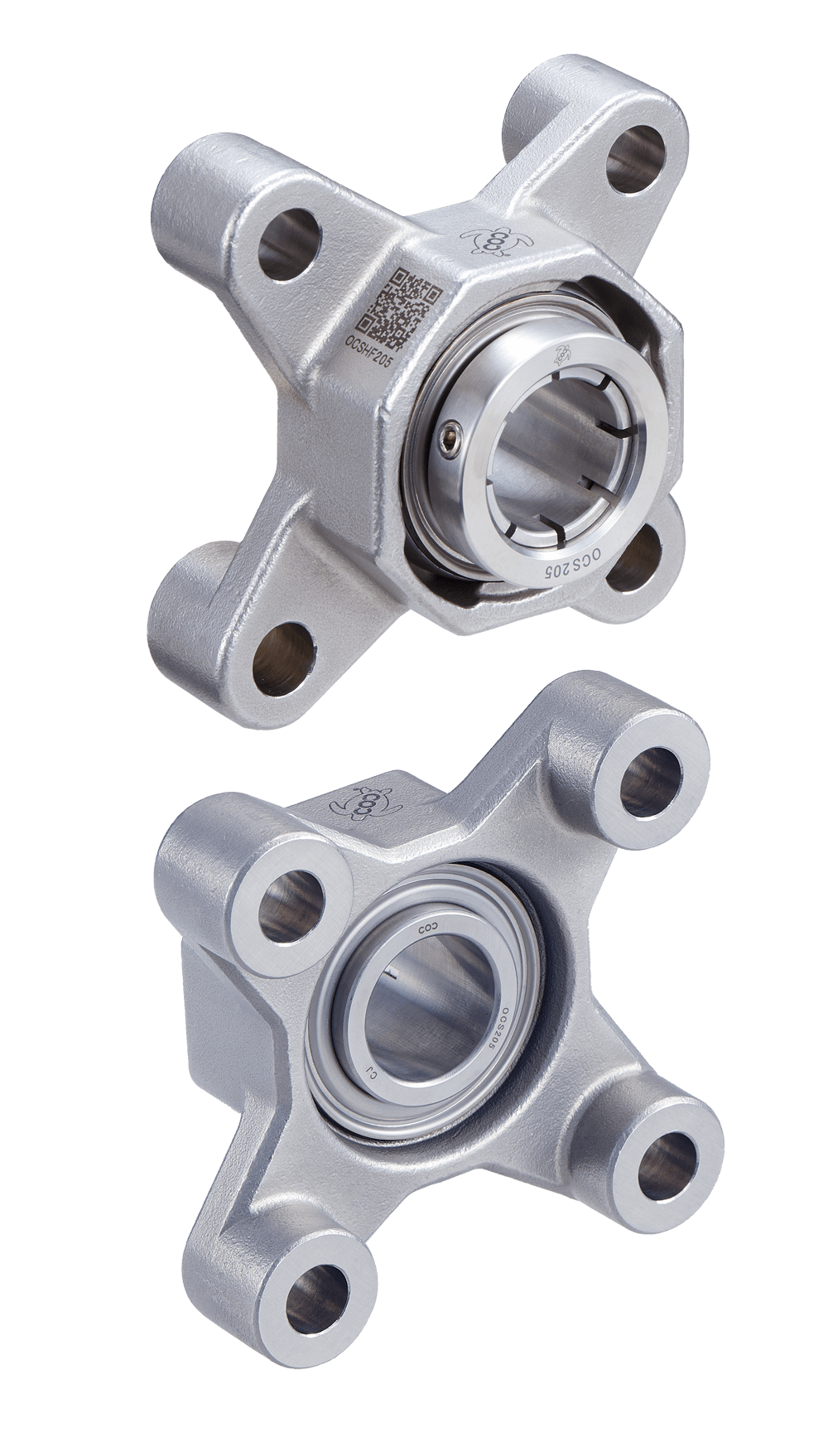 Do you want to see the backside of the Saniline units?
Please click on any of the images of Saniline on the catalog page. https://www.cocinc.cn/saniline-catalog/
Our Saniline housings have the bearing slots in front for attaching our safety covers and we don't want them in the back of housing at the same time. Our safety covers are very easy to install and uninstall by hand, the bearing slots facing forward are easily washed out.
The bearing slots of standard bearing units are on the backside of housing and they can be contamination harbor points because of the difficulty to wash them out.